professional double acting long/short stroke hydraulic cylinder,CE
Product Description
               professional double acting long/short stroke Hydraulic Cylinder,CE    
 Specification
Item No.

Tonnage




(T)

Stroke




(mm)

Oil Capacity




(cm3)

Matchiing Pump

Closed Height




A(mm)

Extended Height




B(mm)

Outside Dia.




D(mm)

Inside Dia.




D(mm)

Piston Rod Dia.




F(mm)

N.W.




(kg)

G.W.




(kg)

HL-1050
10
50
85
HL-700C
122
172
68
45
36
2.5
2.8
HL-10100
100
169
172
272
4.5
4.7
HL-10150
150
254
222
372
7
7.2
HL-2050
20
50
157
126
176
83
60
45
5
5.3
HL-20100
100
311
HL-700
176
276
7.5
8
HL-20150
150
465
226
376
11
11.5
HL -3050
30
50
237
HL-700C
137
187
103
75
65
5.5
5.8
HL-30100
100
471
HL-700
187
287
9
9.8
HL-30150
150
705
HL-700A
237
387
15
16
HL -5050
50
50
389
HL-700
147
197
123
95
70
9
9.8
HL -50100
100
768
HL-700A
197
297
13
14
HL 50150
150
1147
247
397
18
19
HL-10050
100
50
833
182
232
178
140
100
19
20
HL-100100
100
1584
232
332
34
40
HL-100150
150
2335
282
432
40.5
47
HL-15050
150
50
1133
182
232
205
165
115
 
 
HL-150100
100
2237
232
334
 
 
HL-150150
150
3342
HL-630A
282
432
 
 
HL-20050
200
50
1500
HL-700A
202
252
228
190
135
55
62
HL- 200100
100
2953
HL-630A
252
352
73
83
HL -200150
150
4406
302
452
82
92
HL-25050
250
50
1815
248
298
270
215
180
105
115
HL-250150
150
5446
348
498
142
155
HL-250300
300
10892
498
798
196
210
HL-30050
300
50
2262
267
317
285
240
200
126
136
HL-300150
150
6786
HL-630M
367
517
165
180
HL-300300
300
13572
517
817
224
245
HL-40050
400
50
2863
315
365
325
270
220
195
210
HL-400150
150
8588
415
565
245
270
HL-400300
300
17177
565
865
318
345
HL-50050
500
50
3653
345
395
373
305
250
283
305
HL-500150
150
10959
445
595
349
495
HL-500300
300
21918
595
895
451
500
HL-60050
600
50
4276
371
421
402
330
270
354
395
HL-600150
150
12829
471
621
431
460
HL-600300
300
25659
621
921
546
600
HL-80050
800
50
5973
424
474
472
390
320
560
620
HL-800150
150
17919
524
674
665
720
HL-800300
300
35838
674
974
825
870
HL-100050
1000
50
7261
477
527
530
430
360
799
840
HL-1000150
150
21783
577
727
937
980
HL-1000300
300
43566
727
1027
1145
1210
Features
lightweight easy to carry
baked enamel finish for increased corrosion resistance,
all the raw material specially heat-treated and processed by imported CNC lathes
imported high quality seals to provide better protection to the cylinders,making the cylinders not easy to wear off.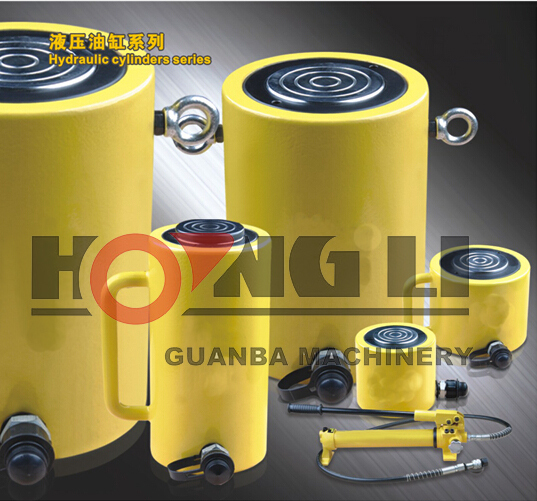 Applications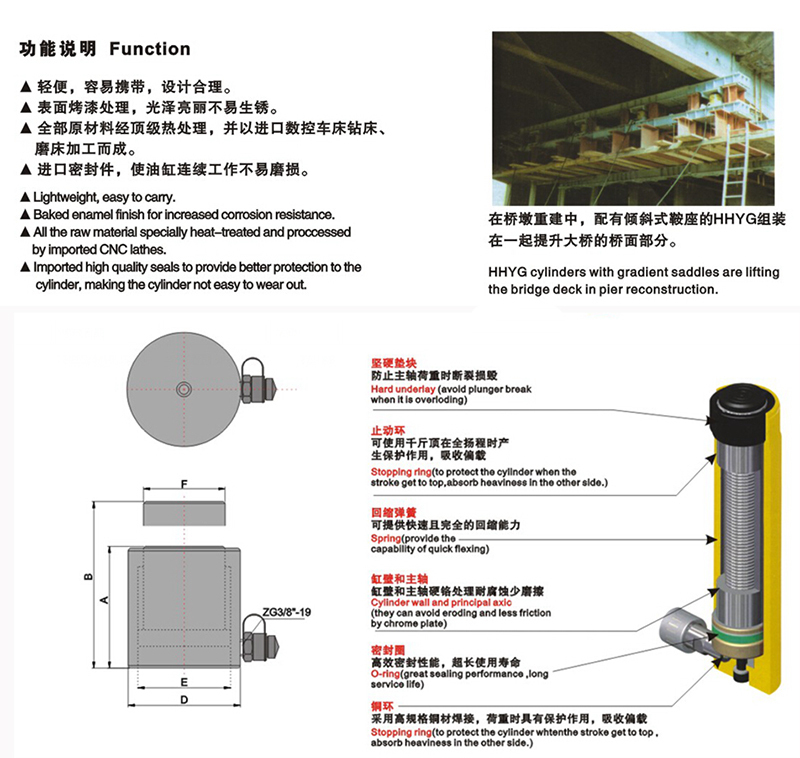 Other Related Products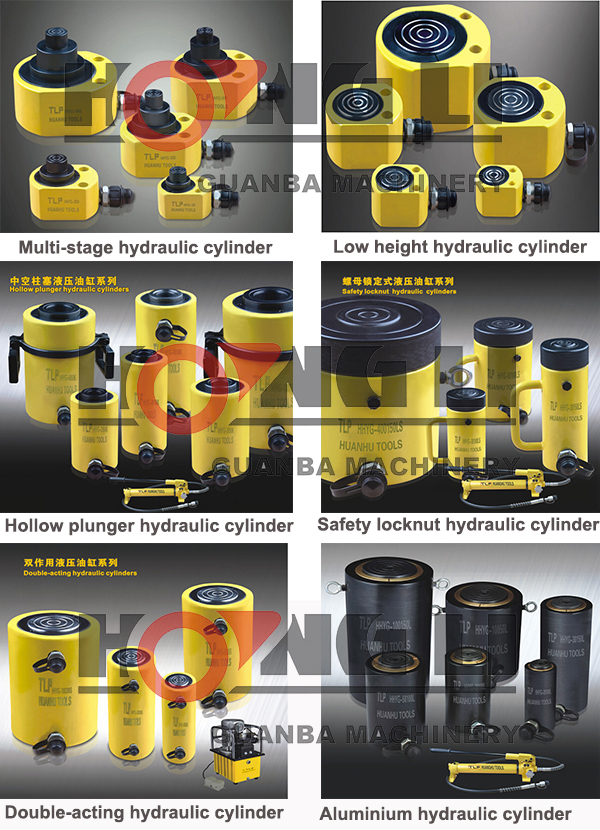 1000 Ton Test Equipment
The automatic and digital test equipment is developed by us for testing hydraulic cylinders.
 Test Range:200T-1000T
 Pre-load test: test the cylinder without load,it is basic test for cylinders.
 Load test: test the cylinder with load
Overload test: test the cylinder with load up to 1.3 times of its rated capacity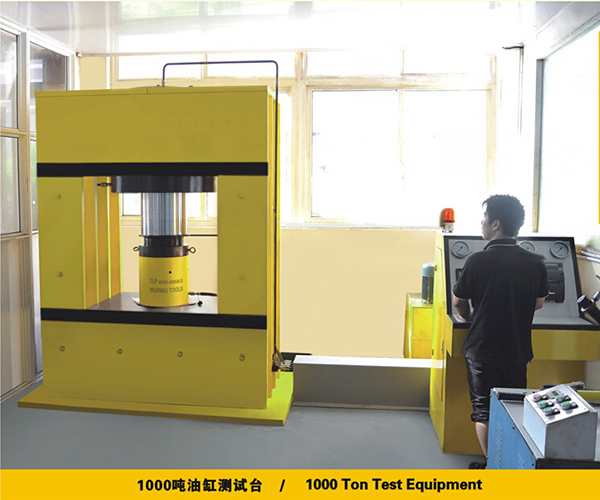 Factory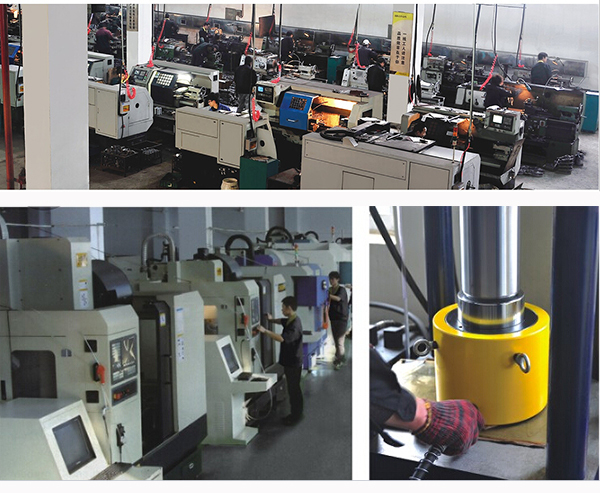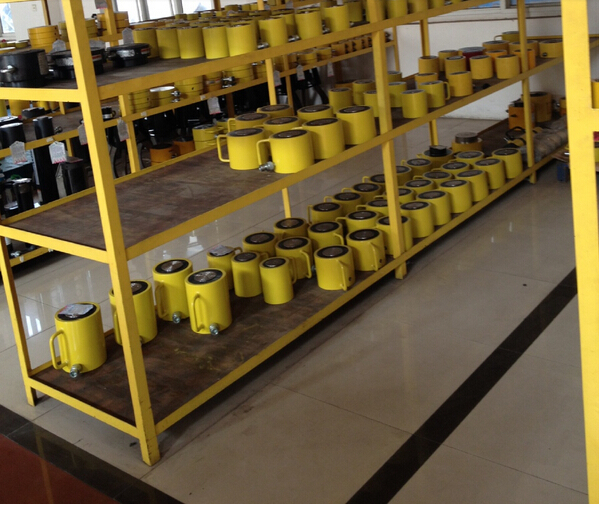 Packing details:
Item No.
N.W.
(kg)
G.W.
(kg)
Packing size
CM
HL-1050
2.5
2.8
14*7.5*10
HL-10100
4.5
4.7
15*10.5*15
HL-10150
7
7.2
13.5*10.5*23.5
HL-2050
5
5.3
15.5*10*10.5
HL-20100
7.5
8
18.5*13*18
HL-20150
11
11.5
16.5*13*24.5
HL -3050
5.5
5.8
16.5*13*24.5
HL-30100
9
9.8
19*14*17.5
HL-30150
15
16
16*13*24
HL -5050
9
9.8
18*13*11.5
HL -50100
13
14
20*16*19
HL 50150
18
19
18*16*26.5
HL-10050
19
20
22*21*15
HL-100100
34
40
25*25*26
HL-100150
40.5
47
25*25*31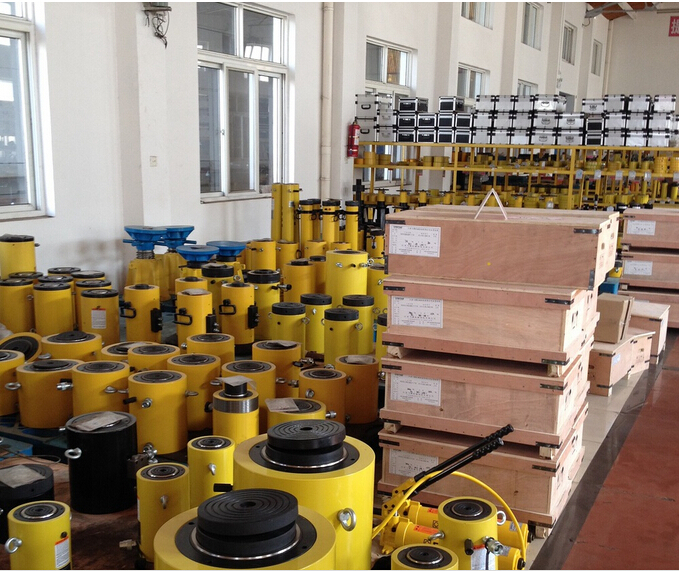 Our service
About OEM
OEM is availible, but we need a certain demand quantity. We can make the LOGO sticker/lables or make the casting as your request.
Warranty
1)  How long is the warranty? ----- We provide 1 year warranty for the main parts of our product. Like, gearbox, motor, cast body etc.
The quick worn parts are not included. Like the dies, carbon brushes, cutting wheels, sealing rings etc.
2)  What should I do if my tool is broken? ----- Inthe warranty period, we will make compensation free for all non-human factors damage. Once your tool damaged in working, please take photos at the sight, and we will deliver the Spare Parts to you immediately. If your tool was broken by human factors, or outside the warranty period, we can also send you the spare parts for your replacement, but need to charge.
3)  What should I do when I received a damaged goods? ----- If you found there is any part damaged in the delivery, please take photos once your open the package, we will send you a new one for Half-Price.
Lead Time
1)  If you order samples, we will finish the goods within 7 working days, and prepare to deliver to you.
2)  If your quantity is large, don't worry, we will try our best to finish the production ASAP. It will be within 20~35 days.
About Discount
Discount will be based on large quantity. Please consult us, we will tell you the corresponding quantity discount.
Want to become our distributor?
Of Course, welcome you become to our distributor in your area. We will allow you special discount, and will transfer all enquires directly to you from your area. If you have are interested, please contact with us in details.
  About us
Our company Our company has modern tool production lines and  a group of experienced
techinicians.In recent years,we paid special attention to collecting advices from our customers
and made fruitful techinical renovations.
We take "Quality First,customer Utmost" as our principle and strive for customer satisaction with
our fine work in every detail.Our goal is to develop long-term business relationship with every customer.
Why us?

Our substantial industrial experience and ultramodern manufacturing facilities are
the two 
important factors that are responsible for our consistent growth in this cut
throat market 
scenario. We are able to win the trust and confidence of our valued
clients by supplying 
best customized products to them as per their exact demands.
Some other factors that contribute in our success are as follows:
Wide range of qualitative products

Stringent quality control policies

Competitive pricing policy

Ethical business practices

Complete client satisfaction guaranteed

Prompt delivery schedules

Well established distribution network

Professional QC team

Customized products by CNC processing centre

Professional R&D
Factory image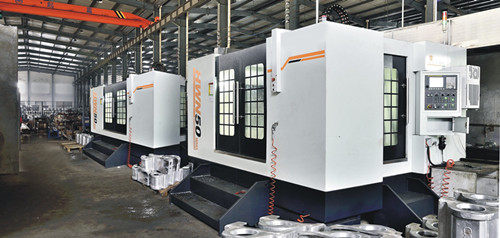 Certification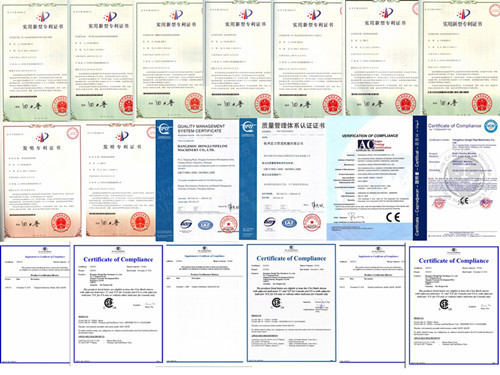 FAQ
Q1.:What's your type of payment?
Paypal, TT, Western Union are all acceptable payment terms. According to your specific circumstances, you can choose the most suitable payment terms
Q2.May i have a inspection? 
In order to ensure the interests of both sides, we support buyer or third party to inspect
the goods at our factory before shipment, the third party should be entrusted by
 buyer. We also will arrange self-inspection and send the photos to buyer before shipment.
Q3.What's your transportation?
 We support to arrange delivery to buyer's destination by Air, by Sea, or Express.
 We normally send goods from Shanghai or Ningbo. If from other port, we will charge
 for logistic fee, the cost is depends on the delivery distance.
 We suggest buyer to make insurance for goods, to avoid any loss in transportation.
 Welcome to contact me
Name :Sybil Luo
Skype:Sybil Luo1991
Wechat:Sybil1991
Product Categories : Hydraulic Tools > Hydraulic Cylinder