14-150mm hole saw cutter / electric pipe hole making machine JK150
Product Description
Featuring 
The KK150 pipe hole cutter is designed to cut holes up to 150mm into steel pipe.
The multiple hole sizes allow the use of Mechanical fittings for branching unpressurized pipe lines.
The KK150 has a 5/8" (16mm) capacity drill chuck to accommodate all sizes of hole saws and hole saw arbors.
An integral motor and gear reduction optimizes performance of large diameter hole saws.
The two feed handles allows the operator to use the Hole Cutting Tool from either the left or right side.
Specifications
| | |
| --- | --- |
| Cutting Capacity  | Up to 6" (152 mm) |
| Pipe Mounting Capacity  | 11/4" - 12" (30mm-300 mm) |
| Drill Chuck Capacity  | 3-16mm |
| Drill Chuck Speed   | 110 RPM (no load) |
| Motor Horsepower    | 2500W |
| Current Draw Rating     | 23 Amps @ 110V, 11.5 Amps @ 220V |
| Dimensions | 303*340*305mm |
Detailed Pictures
 4 guide pillar + double chain design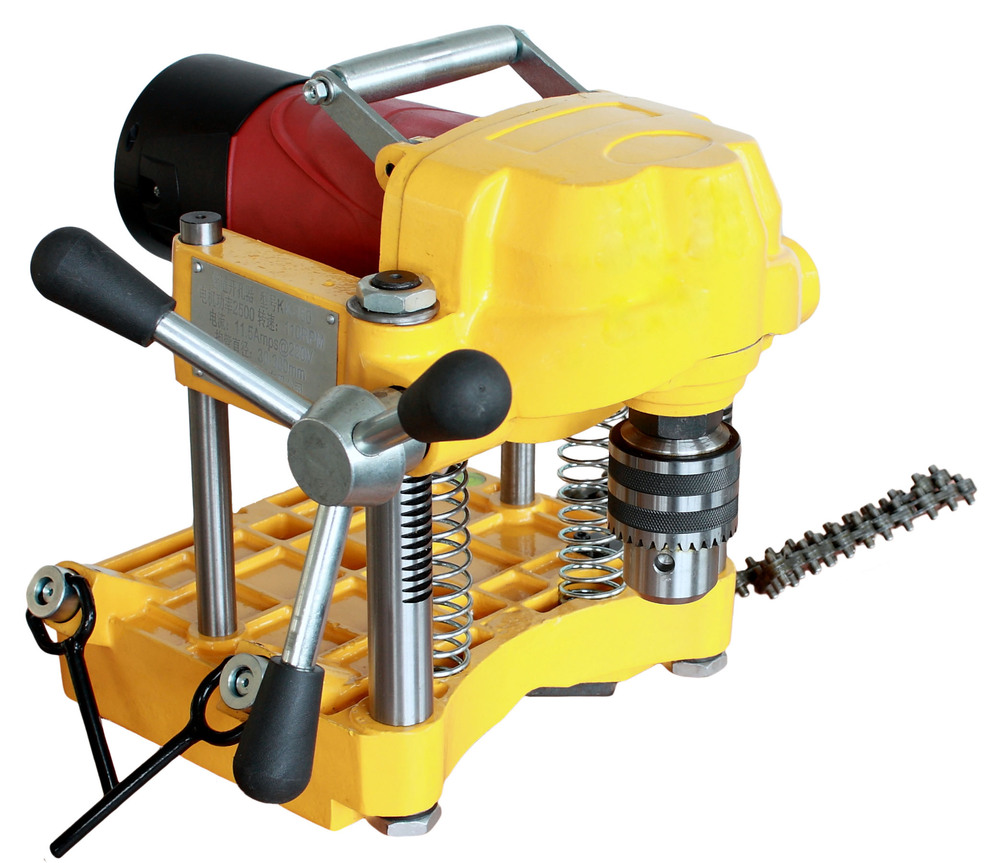 Warm attention : 
   inject some oil when cutting to fasten the speed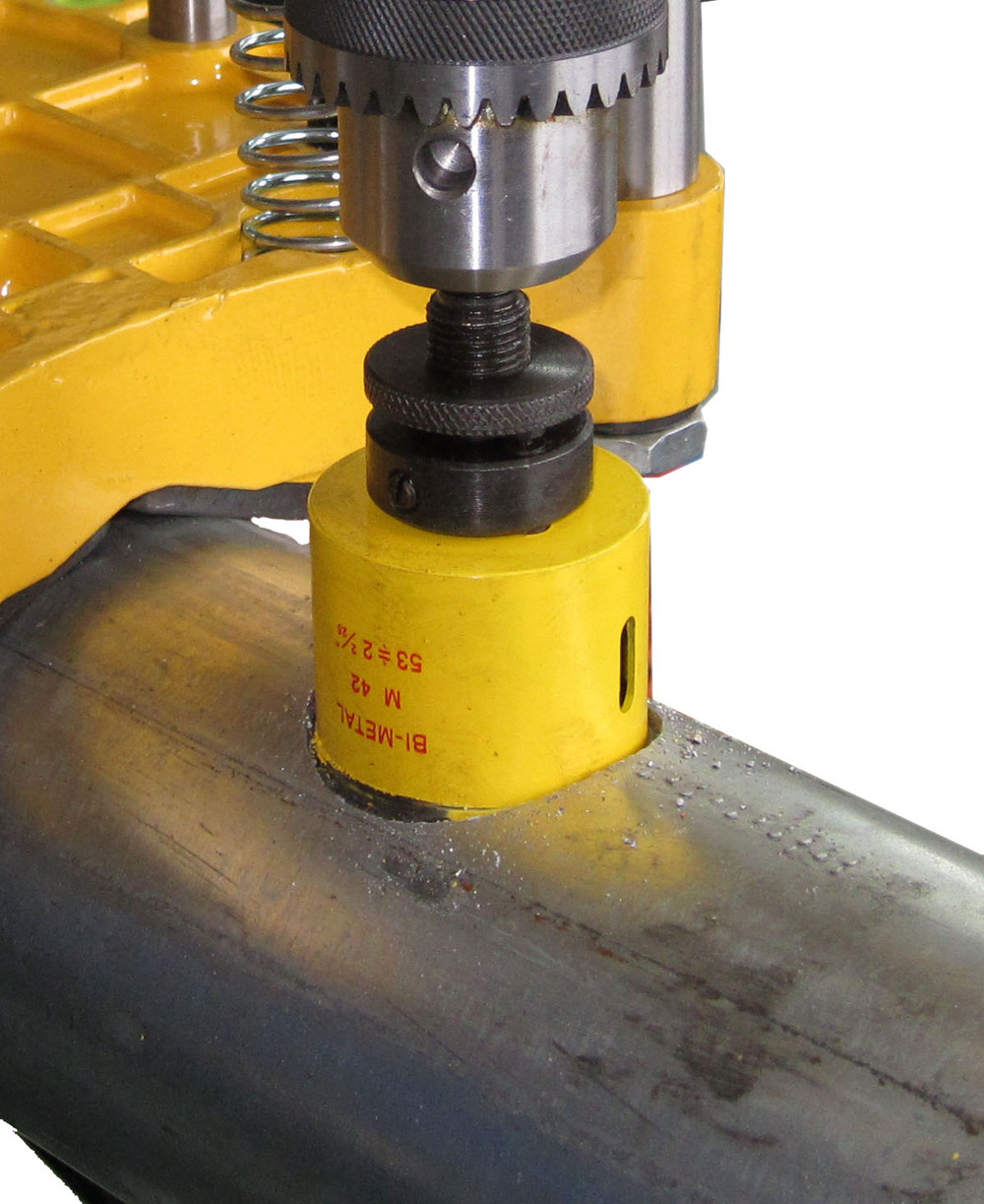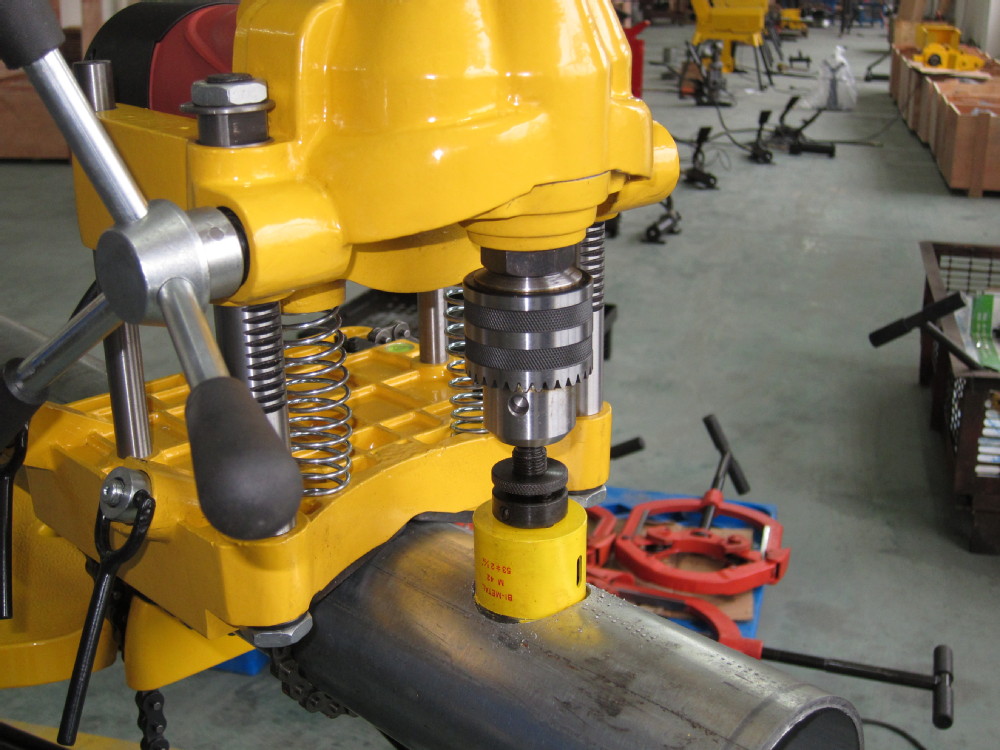 About holesaw
Different pipes decide different holesaw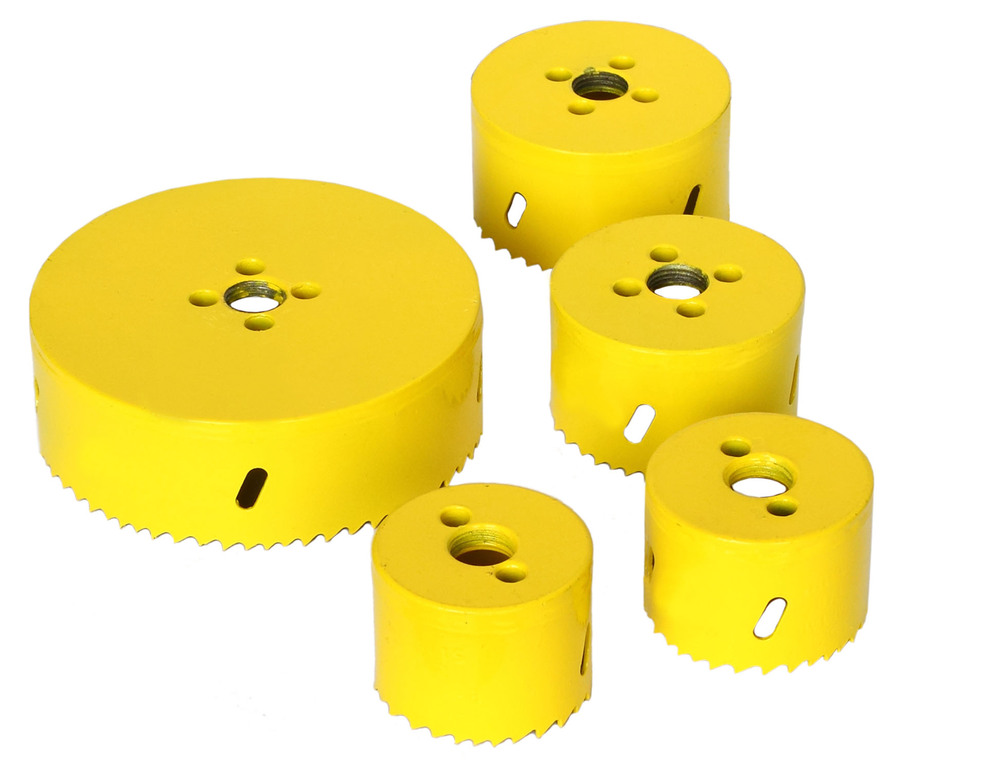 Specification for Hole Saw
| | | | |
| --- | --- | --- | --- |
| Dia. MM | height | Dia. MM | height |
| 14 | 55.5mm | 65 | 43.5mm |
| 16 | 55.5mm | 67 | 43.5mm |
| 17 | 55.5mm | 68 | 43.5mm |
| 19 | 53.5mm | 70 | 43.5mm |
| 20 | 49.5mm | 73 | 43.5mm |
| 21 | 49.5mm | 76 | 43.5mm |
| 22 | 49.5mm | 79 | 43.5mm |
| 24 | 49.5mm | 83 | 43.5mm |
| 25 | 49.5mm | 86 | 43.5mm |
| 27 | 49.5mm | 89 | 43.5mm |
| 29 | 49.5mm | 92 | 43.5mm |
| 30 | 49.5mm | 95 | 43.5mm |
| 32 | 49.5mm | 98 | 43.5mm |
| 33 | 49.5mm | 102 | 43.5mm |
| 35 | 49.5mm | 105 | 43.5mm |
| 37 | 43.5mm | 108 | 43.5mm |
| 38 | 43.5mm | 111 | 43.5mm |
| 40 | 43.5mm | 114 | 43.5mm |
| 41 | 43.5mm | 121 | 43.5mm |
| 43 | 43.5mm | 127 | 43.5mm |
| 44 | 43.5mm | 133 | 43.5mm |
| 46 | 43.5mm | 140 | 43.5mm |
| 48 | 43.5mm | 146 | 43.5mm |
| 51 | 43.5mm | 152 | 43.5mm |
| 52 | 43.5mm | 160 | 43.5mm |
| 54 | 43.5mm | 165 | 43.5mm |
| 57 | 43.5mm | 168 | 43.5mm |
| 59 | 43.5mm | 177 | 43.5mm |
| 60 | 43.5mm | 200 | 43.5mm |
| 64 | 43.5mm | 210 | 43.5mm |
Packing plywood case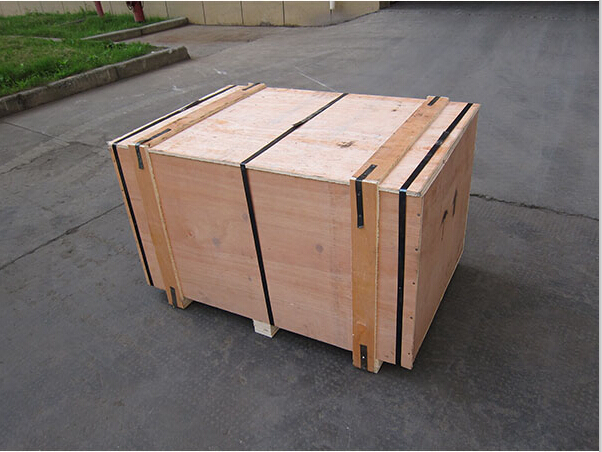 Contact us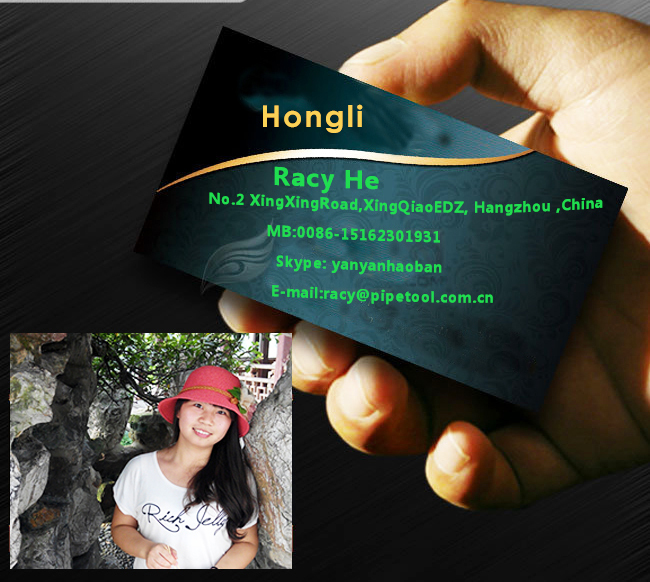 Product Categories : Plastic Welding Equipment > Hand Butt Fusion Machines