12-50mm rebar thread rolling machine / screw thread rolling machine HL-50
Product Description
Specifications
Model

Rebar




Diameter

Max Thread




Length

Thread




Angle

Thread




Pitch (mm)

Speed(rpm)




 

Electrics

Power

HL-40K

14-40mm

65mm

60°/75°

2.5; 3.0; 3.5

40-62




 

380V/50Hz

4kw

HL-40T

14-40mm

100mm

60°/75°

2.5; 3.0; 3.5

62




 

380V/50Hz

4kw

HL-40E

16-40mm

200mm

60°/75°

2.5; 3.0; 3.5

40-62




 

380V/50Hz

4kw

HL-40F

16-40mm

300mm

60°/75°

2.5; 3.0; 3.5

40-62




 

380V/50Hz

4kw

HL-50

12-50mm

100mm

60°/75°

1.75;2.5; 3.0; 3.5

62




 

380V/50Hz

4kw
Function & Featuring
A.
It is mainly applied to peel rebar rib first, then roll parallel thread on rebar end, after that, two threaded rebar sectors could be connected by coupler. It is a necessary machine for rebar joint.
In addition, it is also applied to roll threads on round steel bar, anchor rod, or other equivalent materials.
B.
1. Both right-handed threads & left-handed threads could be processed with one machine head.
2. Simple operation, reducing workers' labor intensity.
3. High working efficiency makes it shortening construction period.
4.50 threading machine adopts thread cold rolling technology. Not cutting of rebar parent metal, the strength of threaded end is higher than its parent metal.
5. Environment-friendly, safe, no environment and weather restrictions.
Spare Parts
Roller, blade, eccentric shaft.
Roller Thread Pitch (p=mm) and Rebar Specification

P=2/p=2.5 Φ 12-Φ 22

P=2.5/p=3 Φ 25-Φ 32

P=3/p=3.5 Φ 36-Φ 40
Detailed pictures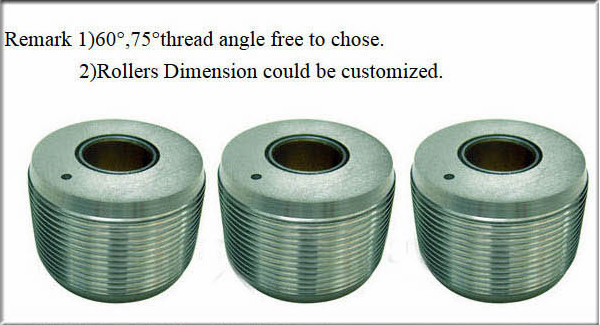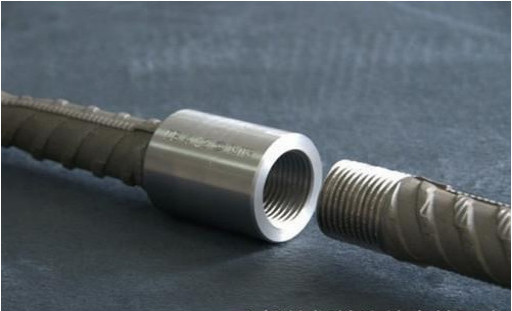 300-500 pcs/day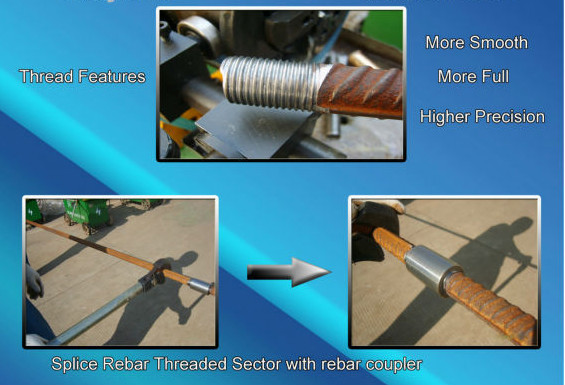 Packing 
Wooden Case&Iron Frame


Factory Show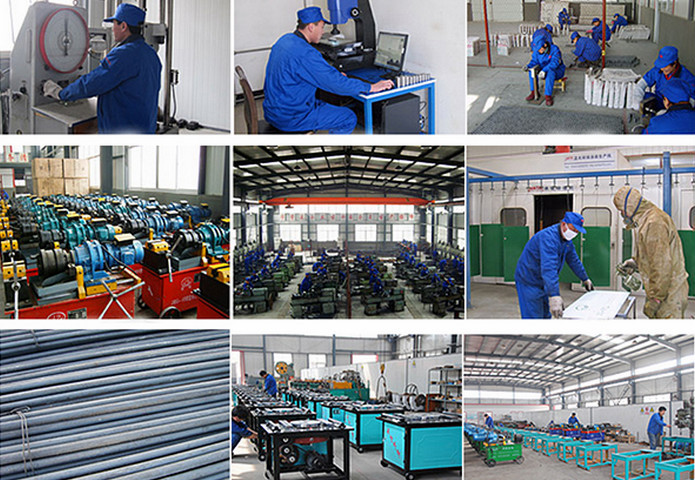 Contact us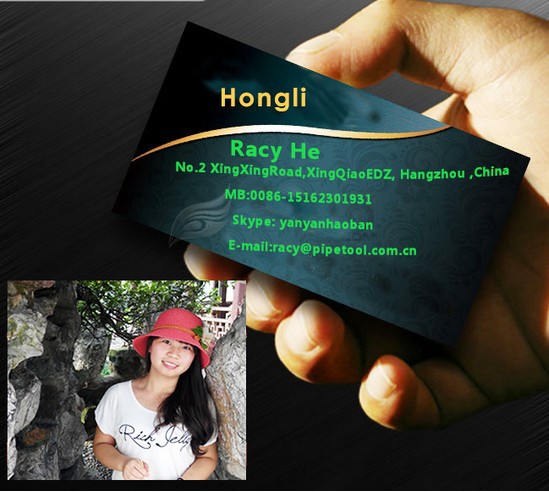 Product Categories : Plastic Welding Equipment > Hand Butt Fusion Machines