Product Description
Ratchet Pipe Threading Kit 1/4" to 1-1/4"
FEATURE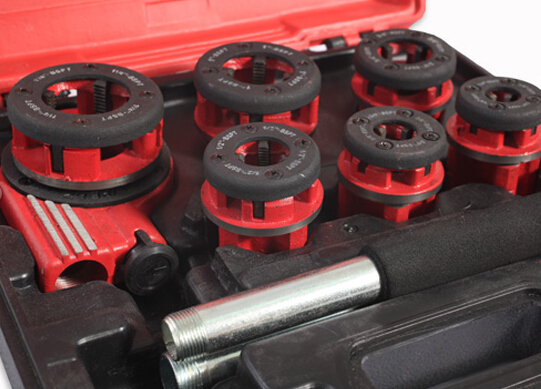 Ideal for manual pipe threading work. Efficient and easy stocking. Threading range up to 1-1/4" with one ratchet lever, with 6 types die heads. Complete in a plastic carrying case which in line with European Environmental Stanards.
Supply to Rothenberger, SUPER-EGO, Virax, and other famous brands.
Use KT350-10 as the material to sand cast the die head, very strong and hard to damage. Use 9Cr2 to make dies, HRC 54-62, hard and durable, easy to thread stee pipes, and screw quality is very good.
Galvanized on the handle, looks cleane and beautiful, also prevent it from rusty.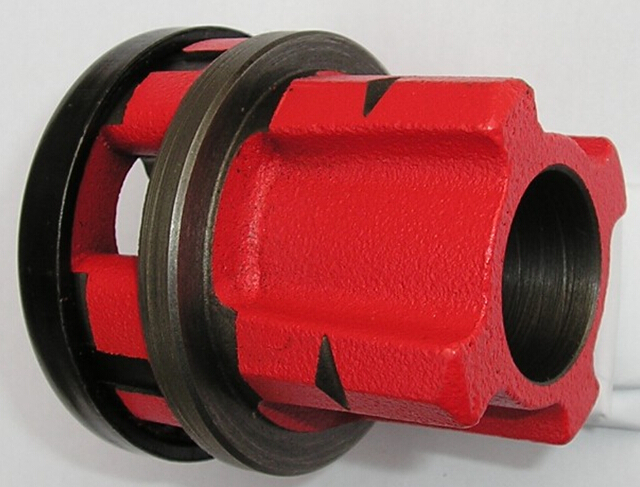 High performance die heads, processed byCNC machine tool. To ensure the accuracyof the screw threads, and make the threading work easy and quick.
Can deal with  Galvanized pipe, Seamless steel pipe, stainless steel pipe, Black iron pipe. All size of threads get finished only in one turn.
SPECIFICATIONS
Casting body:    Steel (KT350-10)
Dies material:   Alloy (9Cr2)
Capacity:           3/8" to 1-1/4"
Die heads:         3/8", 1/2", 3/4", 1", 1-1/4"
Threads:             BSPT or NPT
MODELS
Catalog No.

Description

HL69110

62D complete set 1/2"-1 1/4" with BSPT dies

HL69115

62D complete set 1/2"-1 1/4" with NPT dies

HL69120

62D complete set 3/8"-1 1/4" with BSPT dies

HL69125

62D complete set 

3/8"-1 1/4" with NPT dies

HL69135

62D complete set

 1/4"-1 1/4" 

with BSPT dies

HL69140

62D complete set

 

1/4"-1 1/4"

 

with NPT dies
FACTORY SHOW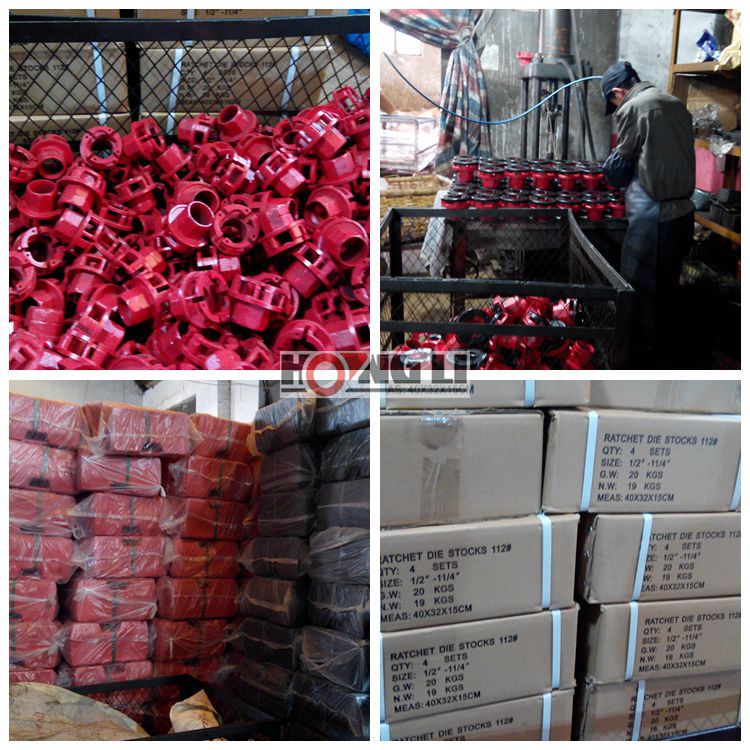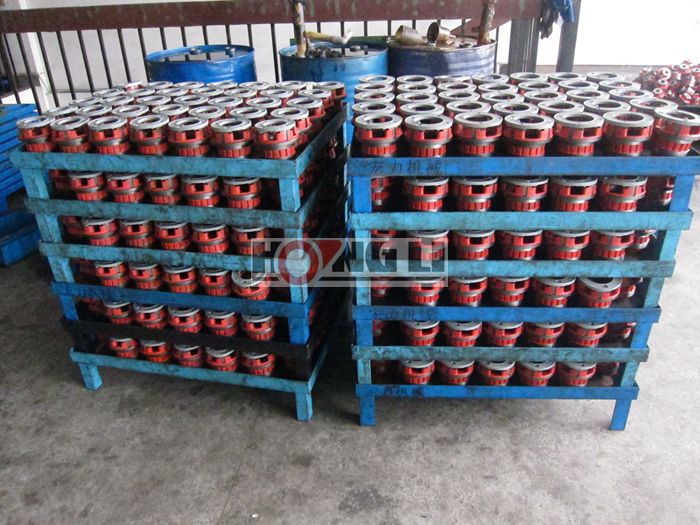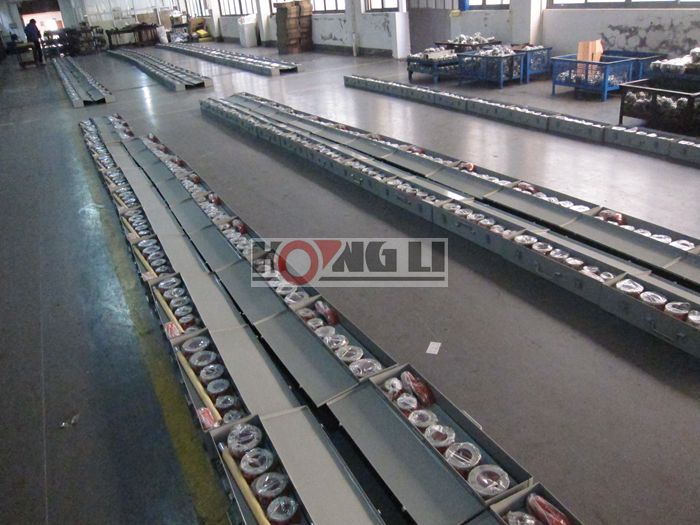 Contact us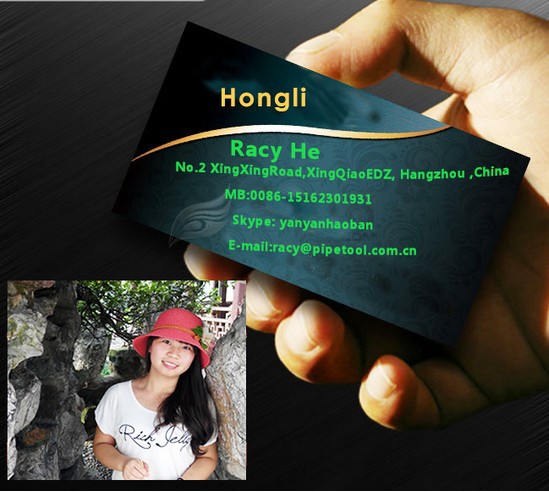 Product Categories : Diamond Core Drilling > Drill Bits